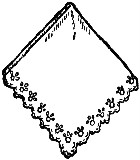 Hanky from My Panty $20
For the gentleman who requires discretion, I am now offering 100% cotton handkerchiefs that I will wear along the gusset of my panties for 24 hours. Add on's are also available. All of the flavor, none of the panties to explain!
CLICK TO BUY NOW!




Used Cosmetics, Toiletries, and Other Products (Price Varies)
Items vary, but include used make-up, toothbrush, deodorant, soap, hair brush. Small items, like make-up, are 3 for $15, or $10 if you are adding on to a existing order. Larger items cost slightly more. Anything small and cylindrical gets a complimentary pussy dip upon request. ;)
CLICK TO BUY NOW!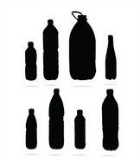 Special Bottle Requests (Price Varies)
You never know unless you ask! ;) I will respond to all requests quickly, so please contact me about your desires.
CLICK TO BUY NOW!